Hi, I'm Cynthia Howard, and I have put together this website all about using Email Marketing to get YOUR messages and ads out to potential prospects on the Internet!
Email Marketing, in the form of Safelists, Mailers and Solo Ads is one of the EASIEST, FASTEST ways to get your business advertised on the Internet. Opt-in safelists are totally SAFE and SPAM-FREE because everyone on each safelist has agreed to accept your email ads.
I have made THOUSANDS of dollars by advertising my programs with safelists and solo ads, and you can do the same thing.
Simply sign up for each safelist below and start blasting away! Many of the Safelists below are free to join, and many also pay commissions or give you credits for referring others, giving you an additional source of income and/or more advertising!
NOTE: When you join a safelist, many times you will need to give them two email addresses in order to join. You can use your main email address as your Contact email, as long as you don't mind getting an a few Solo Ads sent to you every day. But, it's a better idea just to use a Contact Email address specifically for Safelists. You must NEVER use your main email account for your List Email because you will be inundated with tons of emails.
If you want a great List Email account, where you NEVER have to worry about running out of space, just click here for the BEST FREE email account on the net.
Fill out the form below to get my Most GUARDED,
BEST Safelist Tips & Tricks!

Solo Ads and List Builders!
I have just added two NEW Sections to my list of Safelists, and they are specifically for List Builders and Solo Ad Mailers. List Builders are High-Powered Safelists that generally have more members, offer more advertising options and pay higher commissions. They also have a section where you can add your Affiliate ID for others Lists, so that you can build your downline and earn commissions.
Solo Ad Mailers send out ads to dozens of lists at one time, and they go out to contact emails so they are very effective.
Many of the Safelists below also offer Solo Ads, so make sure to take advantage of those as well. I use all types of email marketing, and have always done very well.
NEW Mailers
These are New Mailers which I have considered worthy of joining. I will add them to my main listing area below, with a complete writeup on each one as soon as I get time! Go ahead and join them by clicking on each Banner. They are all good!
Once you've joined a few of these Mailers and Safelists, you are going to want to check out two of my favorite Traffic Programs, Referral Frenzy and Downline Builder Elite. These two programs will provide you with tons of traffic credits so that you won't be spending your life clicking for credits.
Click Here to watch a short Video I made about Referral Frenzy. If you liked that video, Click Here to watch another, and there will be more to come.
If you want to get on my list to learn more about Referral Frenzy, Click Here.
Also, check out Truckload of Ads and Traffic Codex for Special Promo Codes that will give you TONS MORE credits for your mailers!

---
Join The Latest Mailers TODAY!
IMPORTANT: If you join or upgrade in any of the safelists or mailers on this page, I will either send you credits or another Bonus if that is not an option (some mailers let you transfer credits to your referrals, and others do not). Just scroll down to the bottom of this page and click on the mailbox icon. Then send me the name of the list you joined along with your name, username and email address.
---
Upgrade in Mailsy Mailer
and I will send you 1,000 Credits
Accepts Payza and Solid Trust Pay

---
Join Mail-Hog - Take ANY Upgrade,
and I will send you 1,000 Mailing Credits!
Accepts Payza, Solid Trust Pay and Credit Cards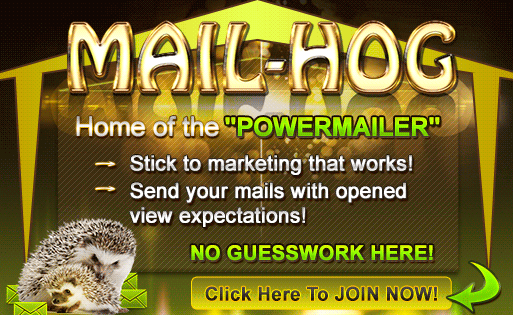 ---
Join High IQ Mailer and I will send you 1,000 Mailing Credits!
Accepts Payza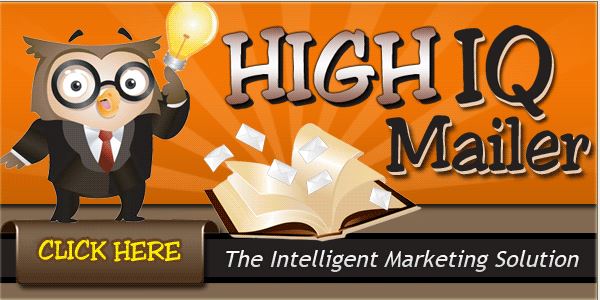 ---
Join List Impact and I will send you 1,000 Mailing Credits!
Accepts PayPal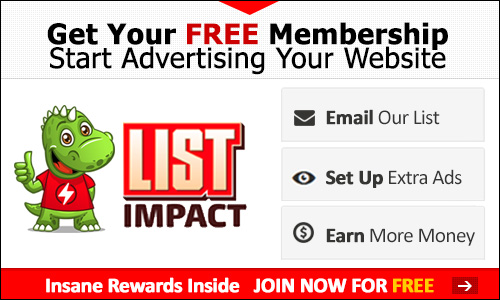 ---
Join DreamFuelMailer and I will send you 1,000 Mailing Credits!
Accepts Payza and Solid Trust Pay
---
ProList Solutions - Paid Only Mailer,
FREE 7-Day Trial - Earn 50% Commissions!
Accepts Payza and PayPal
---
MORE Great Mailers!





MORE Being Added All the Time,
So Make Sure You Bookmark This Page!